Some of Jared's co-workers decided it would be fun to go surfing at Pacific City, and we had a free weekend, so we decided to join them. As often happens, the drive wasn't without incident (Jacob!), but we made it to Pacific City.
As we arrived, we were stopped by a parade - what an added bonus! It apparently was the Dory Days Parade. What is a Dory? Not just a little blue fish on Finding Nemo - it is a type of fishing boat. This particular style is launched directly off the beach. We saw lots of creative boats, got some candy, and chuckled at the final "float" - the town's traveling car repairman, operating out of an old, rusty brown full-size van with a magnetic sign on it!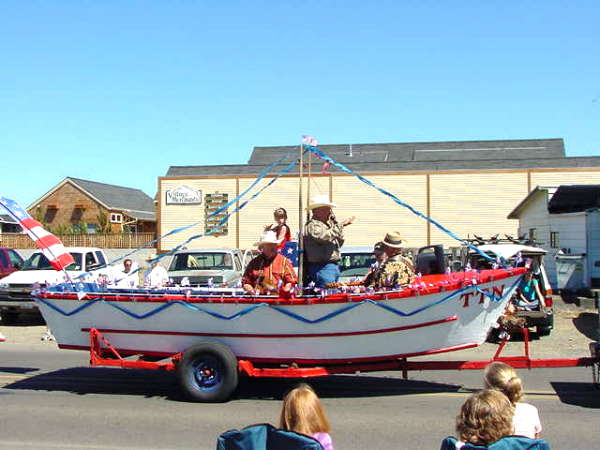 It was a beautiful day, but the ocean is still super cold, so Jared rented a wet suit for himself and one for the kids to share. Jacob got the first turn and did some body boarding. Claire was in the entire time too, even without the wet suit!
As always, the kids ran back and forth carrying water to their sand creations.
Torin preferred staying in the sand, but he loved playing and digging alongside the kids.
It was such a fun day!